A few months ago, I made a post about Team Lab World, and some friends asked about how to use the Tmon app.
Tmon is a Korean discount app similar to Groupon. I use it to get discounts for exhibitions, hair salons, hotels, flights, and escape rooms. They even have coupons for the raccoon cafe. But this app is difficult to non-native speakers of Korean.
Hopefully this post can assist expats, who can at least read hangeul, in making an account, browsing for items, and making payments.
---
Step 1: Download 티몬 on your phone.
---
Step 2: Make an account by clicking 마이티몬 and get to the 회원가입 page.
---
회원가입 means "become a member." I recommend making an account through facebook or kakaotalk for your convenience. Another way to do it through your Naver account.
---
Step 3: Enter the required information.
The first required information is your account id. If it is an untaken id, then it will say 사용 가능한 아이디입니다. Next, you have to enter your password twice. In the third box, enter your full name, and in the fourth box, enter your email address. The system checks if this email address is usable.
Next check the three 필수 (required) items.
만 14세 이상입니다. (I am over 14 years old).
이용약관 동의. (I agree to the terms and conditions.)
개인정보 수집 및 이용 동의 (I agree to the collection of personal information.)
Enter your birthday. YYYY MM DD.
Check your sex. 남자=male. 여자=female.
Check next to 전체동의(Agree to all). (This is not required because it doesn't say 필수(required). If you agree, you release your information of your birthday and sex, receive marketing emails, and allow the company to have your personal information that you have entered for three years instead of one year.)
Step 4: Click 회원가입하기. This completes the steps to make your new account.
---
Step 5: Log in with your new id and password from 마이티몬 and start browsing!
N shows that you're a new customer. When you purchase more items, your rank will go up, and get a higher rate for discounts, more free deliveries, and gifts.
N (New), S (Silver), G(Gold), V(VIP), VV(VVIP), 1st(The First)
할인쿠폰= Discount Coupon
티몬캐쉬/적립금=Tmon Cash Points
배송조회= Check your Delivery Status
구매상품 정보= Information about your Purchased Items
사용가능 티켓= Usable Tickets (that you have purchased)
구매내역= Purchase History
최소/환불/교환 내역= Cancellation/Refunds/Exchange History
찜한상품= My favorite items (when you click a heart symbol)
최근 본 상품= My recently viewed items
알리미상품= Items with an alarm (when you set alarms for key words)
나의 최근 알림= My recent alarms
상품문의 댓글= Questions about the items
자주 묻는 질문= Frequently asked questions
티몬소식= Tmon news
신용카드 관리= Manage your credit cards (you can register your card here)
계좌이체 관리= Manage your bank transfer account (you can register your bank account here)
고객센터= Customer Service
전화걸기= Make a call (probably no service in English)
티몬상담톡= Chat with a representative
1:1문의= 1 on 1 questions
---
Step 6: Look for a coupon!
Here is the category (카테고리) section. You can look for coupons in different categories. (Please use Google Translate for the category names.) Or you can use the search (검색) section to look for coupons in certain areas or specific stores. For example, if I want to find an escape room in Hongdae, I would type: "홍대 방탈출."
---
Step 7: Purchase a Coupon
When you purchase a coupon, you can search the neighborhood name and item name together. For example, if you want a hair salon in Hongdae, you should search "홍대 미용실." If you click on a store name, you can click to see details of what your coupon includes. Usually, with the cheapest hair salon ticket, you can get your roots dyed or get a simple haircut.
Once you've decide on a coupon that you want to buy, click 바루구매, which means "Buy Now." You will be asked to verify your phone number. Enter the code that you receive in a text message.
When you see the following screen, you have to enter your phone number in the first slot and click 인증하기 to get your verification number. Enter the verification number you get in the next message in the second slot and click 확인.
In the next page, check for your personal information such as your name, phone number, email address, and shipping address (if you purchase an item instead of a coupon).

Click your payment option. You can use PAYCO, Tmon Pay, credit card, bank transfer, smart phone credit, or Kakao Pay.
Check the box to agree to the terms and conditions and click the 결제하기 (pay) button.
If you use KakaoPay, you will get a confirmation message on KakaoTalk.
This is the confirmation page.
If it's an item, you'll be able to see where your item is in the shipping process.
결제완료=Payment Complete
상품준비중=Preparing the Item
배송준비중=Preparing for the Delivery
배송중=Delivering
배송완료=Delivery Complete
---
Step 8: Use your Coupon to Receive your Item!
Tell the cashier that you are using a Tmon coupon. They can find the ticket through your name or phone number.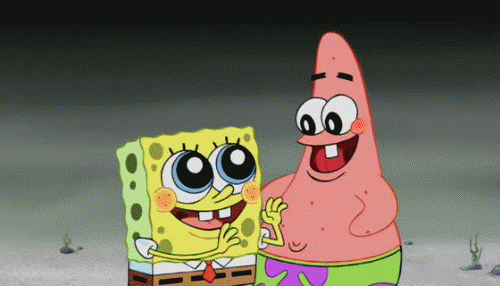 ---
Please let me know if I was unclear anywhere or you have any more questions ^^